It's been an incredible 12 months for Volvo Ocean Racer Santi Lange.
The Argentinian made history by scooping gold at the Rio 2016 Olympics – becoming the oldest medallist at the Games, a remarkable achievement given that he lost part of a lung to cancer less than a year before it.
It wasn't Lange's first Olympic medal – he scored bronze at both the 2004 and 2008 Olympic Games – but it was his most memorable, and it led to him being awarded the 2016 Rolex World Sailor of the Year Award.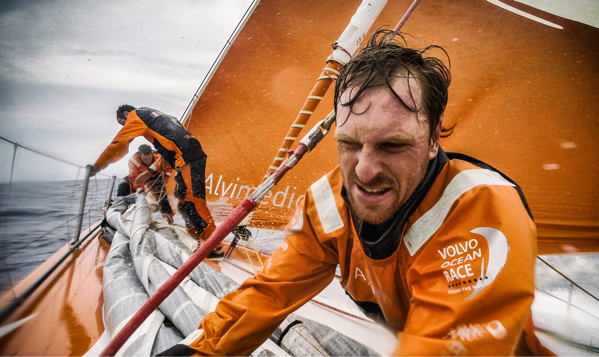 A fervent role-model for the sport of sailing, he has achieved remarkable success and demonstrated how it's possible to turn adversity into a success through determination and courage.
With a sharp and intuitive mind and a warm approach, he is an inspiration to sailors of all ages across the world.
I remember Magnus as a person that loved his sport and loved the sea, and always had a big smile on his face
Santi Lange
So it's fitting that he's been awarded the prestigious Magnus Olsson Prize – an award made every year in honour of Mange, a highly respected six-time Volvo Ocean Race veteran, fan favourite, and all-round nice guy, who sadly passed away in 2013.